The Euro Tech ET6010 is a hot water dispenser. It automatically dispenses water and ensures that you always have hot water available. This is not a large machine so it can easily be tucked away in a cabinet.
If you need to use this hot water dispenser for holidays or religious purposes, then you probably won't need to have it on display very often. Fret not, this 6 pound machine can easily be stored to be used when necessary. Read more below to find out if this is the hot water dispenser for you.
The Euro Tech ET6010 hot water urn is a decent-looking machine. It has that classic Euro design making it perfect for any room as it will fit seamlessly with your décor. It has a 6-quart capacity. You never have to guess how much water you have left as there is a water level indicator. From a distance, say, across the room you can easily tell if you need to add more water. This is very convenient. The "safe" base is level so you never have to worry about the machine tilting or falling over.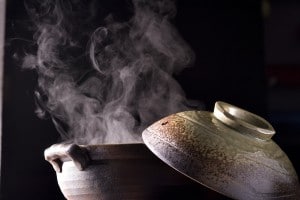 The inner tank is insulated and made of stainless steel. This makes the boiling and warming of your water more efficient. This Euro Tech machine is very easy to use. You simply add water and the machine does the rest. There are both manual and automatic use settings. Don't worry, there are safety features that protect you or your guest from getting burned.
The control panel is simple to use. There are only 3 buttons: reboil, dispense, and Shabbos. If you are using this for Shabbos this is perfect for you. The Euro Tech ET6010 has a mode just for Shabbos. This mode disables the electric and engages the manual pump.
Click here to get more details
Features/Specs.
Convenient small size, weighs just 6 pounds
Perfect for Shabbos or other holidays
6-quart capacity
Water level indicator
Manual pump option
Simple interface
Euro Tech ET6010 Hot Water Dispenser VS Other Hot Water Dispensers
The Euro Tech water urn might be the right water dispenser for you. And still you might want to take a look at some of the competition has to offer. Below, we've provided you with another option to consider before you make up your mind.
VS Zojirushi CD-WBC40-TS Micom 4-Liter Water Boiler and Warmer
The Zojirushi CD-WBC40-TS is another water urn option. It is available in two colors: gold or silver. It has a 4-liter capacity which is smaller than the Euro Tech hot water dispenser which has a 6-quart capacity. It doesn't automatically dispense water either.
There are 4 "keep warm" settings (140, 175, 195, 208 degree F) with an auto shut-off feature. The water level window is big and obvious, more so than the Euro Tech model. The LCD screen is something that really separates the two. The Zojirushi water dispenser displays the temperature at all times. The Euro Tech does not have an LCD screen.
The café drip mode reduces the amount of water dispensed by 60%. This lets you use the water dispenser to make a cup of coffee. Both of the hot water dispensers are about the same size. It's a matter of personal opinion, but the Euro Tech ET6010 is more attractive with its stainless steel exterior to me.
It comes down to this, the Euro Tech ET6010 is less expensive and less versatile, while having features that are perfect for Shabbat. The Zojirushi CD-WBC40-TS is feature-rich and cost more. It all depends on what you plan to use your electric hot water dispenser for.
Take a look at the Zojirushi CD-WBC40-TS hot water boiler
Summary
Hot water dispensers are very useful in the office or at home. The Euro Tech ET6010 is a moderately priced machine. It has features that are perfect for Shabbat or holidays. These same features are not available in all hot water dispensers making this dispenser unique. Although not as feature-rich as some hot water dispensers, it can be used for more than religious ceremonies. You can use it for coffee, tea, and other purposes.